Poirot: The Complete Cases Collection - Package design
Carton and interior elements for a 33 disc DVD/Bluray set. Printed on metallic foil paper with spot white under process colors.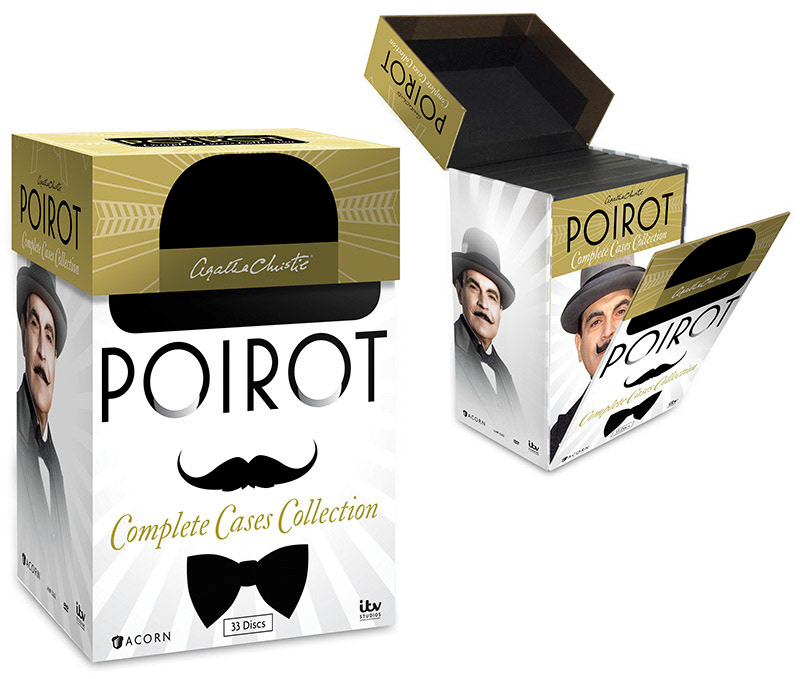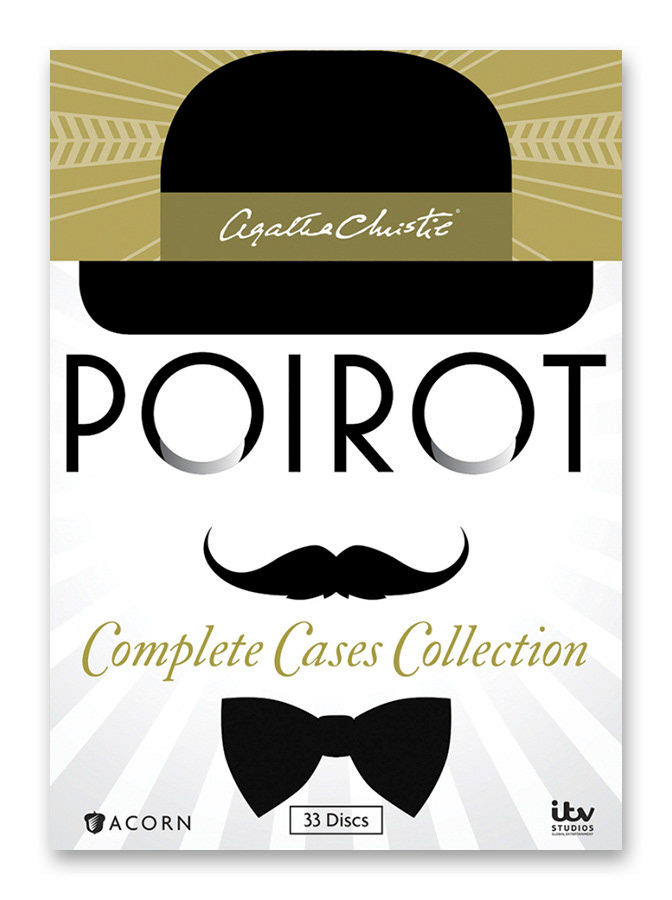 Packaging design for RLJ Entertainment. Released in 2014. Our brief was to create a striking, iconic look for this much loved mystery series. There was particular interest in emphasizing the title character's signature mustache. The flat graphic shapes are embossed, and the entire carton is printed on silver foil. Process colors are printed directly on the foil to create the metallic gold, while a spot white layer was used for the radiating lines, as well as the type content on the back.